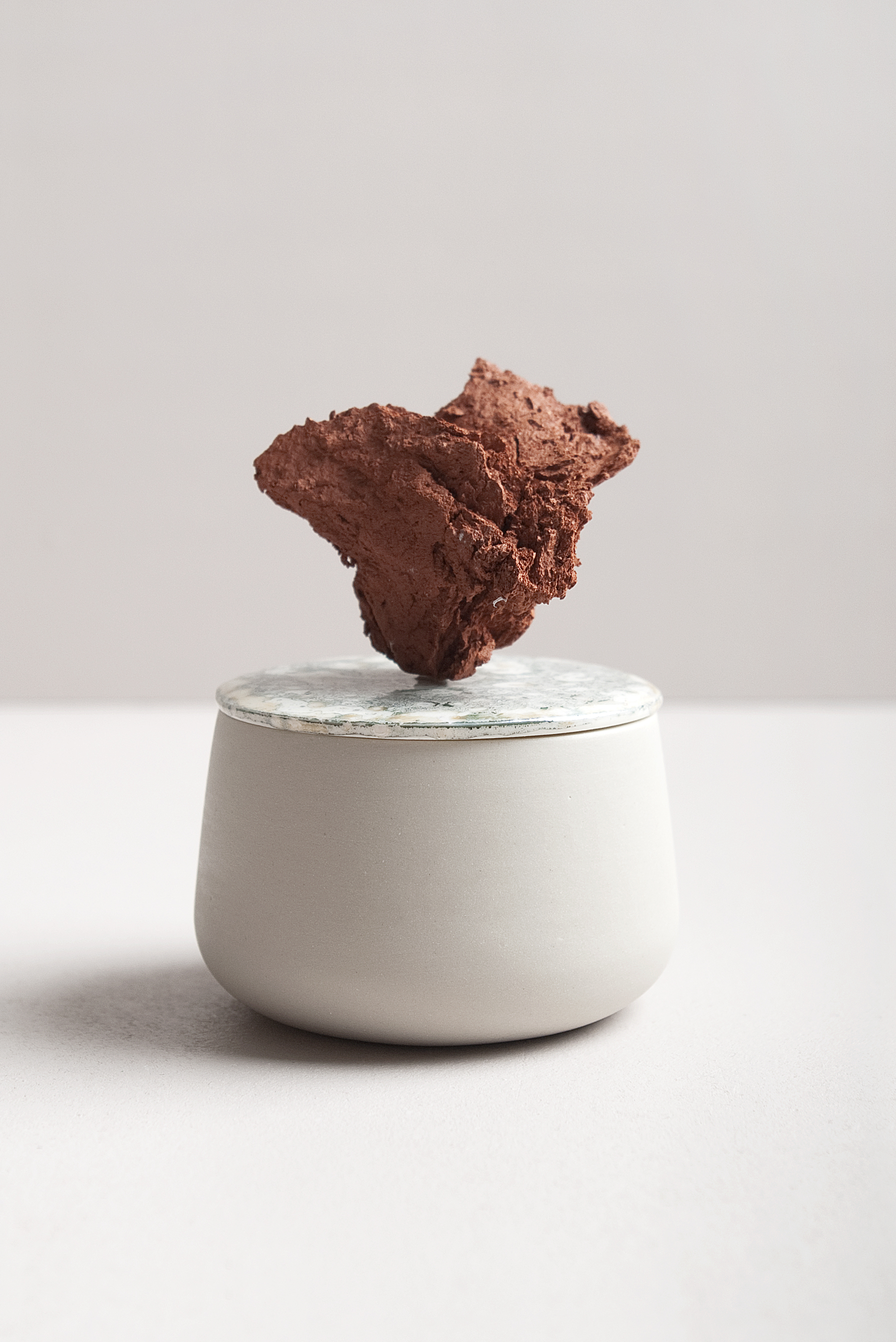 Sculptural Series
Small unique sculptural container. "Art with function". Handmade from scratch in my studio in Helsinki.
Material: porcelain, finnish red earthenware
Color: light green, green marble lustre, terracotta
Size: ∅ 60mm, height ca. 90mm. Capacity 100ml.
Other information:
- Food safe glazing inside of the cup and on top of the lid.
- Cup can be washed in the dishwasher, for the lid only handwash.